DAR members come from diverse backgrounds and interests, but all share a common bond of having an ancestor who helped in securing the independence of the United States of America. Any woman 18 years or older, regardless of race, religion or ethnic background, who can prove lineal descent from a patriot of the American Revolution is eligible to join.
Why should I become a member?
When you join the DAR, you enter a network of more than 185,000 women who form lifelong bonds, honor their revolutionary ancestors, and promote Historic Preservation, Education, and Patriotism in their communities. Over one million women have joined the DAR since it's founding in 1890.
Membership in the Daughters of the American Revolution honors and preserves the legacy of your Patriot ancestor. Over two hundred years ago, American Patriots fought and sacrificed for the freedoms we enjoy today. .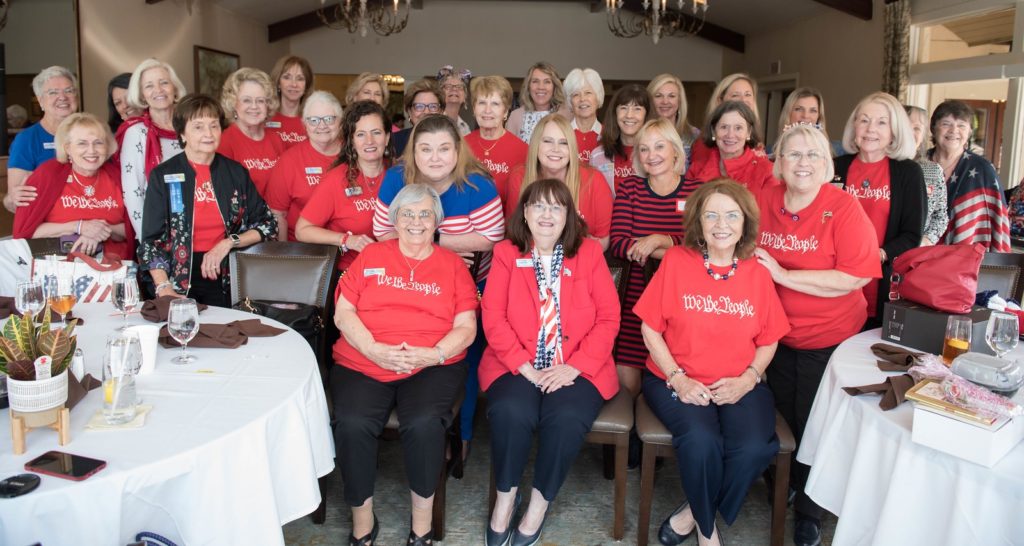 DAR provides the opportunity to…
contribute to important service projects
honor and preserve the legacy of patriot ancestors
make lifelong friends
participate in unique social and service-oriented programs within your community
be involved in a variety of programs that provide something for everyone
gain valuable leadership experience
establish a network of contacts in your community and all over the world.
To find information on the FSSDAR collection at the Orange County Public Library's West Oaks Genealogy Center, go to:
https://www.fssdar.org/Librarian/home-2/
For more information about our chapter, contact our Regent.
The content contained herein does not necessarily represent the position of the NSDAR. Hyperlinks to other sites are not the responsibility of the NSDAR, the state organizations, or individual DAR chapters.
Updated February 15, 2021