Welcome!
The William P. Duval Chapter, National Society Daughters of the American Revolution (NSDAR or DAR) was organized on May 13, 1957. Our chapter was named for William P. Duval (1784-1854), who served as the first Civilian Governor of Florida Territory, from 1822-1834.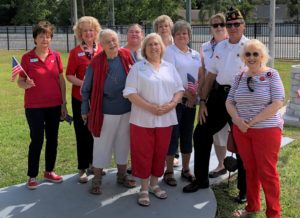 Chapter Members support the Winter Park Memorial American Legion Post 112.
Our chapter has been located in Winter Park, Florida since 1957; however, our members live throughout the Central Florida area and beyond.
We hold monthly luncheon meetings each month September through May. We also hold quarterly dinner meetings for those women who are unable to attend daytime meetings.
Our chapter programs are diverse and we take field trips and have quarterly friendship luncheons to enhance our members' experiences.
Our chapter conducts four classes that are open to the public at the Winter Park Library, including classes on:

Beginning Genealogy
DAR and DNA
How to Find Revolutionary War Patriots

We conduct a Supplemental Application Workshop for DAR members at the Winter Park Library.
We award a scholarship to an outstanding graduating senior from Winter Park High School.
We support the Kate Duncan Smith DAR School.
We support veterans throughout the VA system, including Lake Baldwin VA Clinic.
We participate in Wreaths Across America at two Winter Park Cemeteries.
We participate in Community Events to foster awareness of the NSDAR.
We award National Defense medals in the Winter Park community that include, but are not limited to, Junior ROTC and ROTC cadets.
We have many active committees.
Members of our chapter are dedicated to the Mission of the NSDAR, which is Patriotism, Historic Preservation, and Education.
We are more than a lineage society. We are a nonprofit, nonpartisan, women's service organization.
Want to know How To Join?
We invite you to contact the Regent Leslie Beltz for more information.
William P. Duval Chapter, NSDAR
P.O. Box 1839
Winter Park, Florida 32790–1839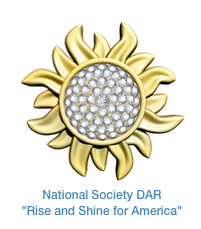 National Membership Information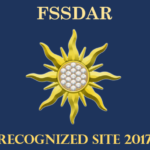 The content contained herein does not necessarily represent the position of the NSDAR. Hyperlinks to other sites are not the responsibility of the NSDAR, the state organizations, or individual DAR chapters. For corrections, please contact webmaster Elaine Powell.
Updated July 7, 2021